Kasha is settling right in here: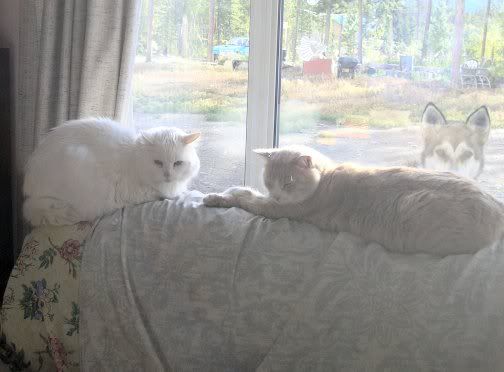 She tolerates the other cats if they don't harass her too much.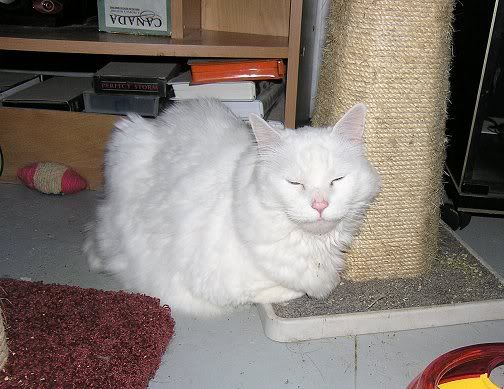 She's a niphead! She'd be stoned all day if she could find enough nip!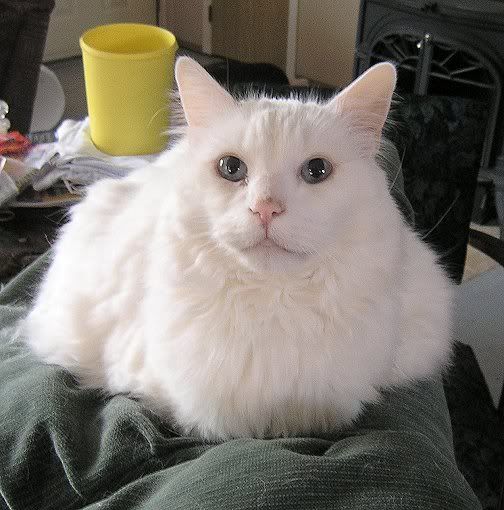 Such a pretty, pretty girl!
Stuart got an email today from Kasha's original owner. At first he thought maybe she wanted her back (not going to happen!), but turns out that she had rehomed Kasha three years ago. Kasha was not happy with the addition of a human baby to the family. She had heard that her second owners left her at the shelter and wanted to make sure Kasha was alright. I called her this afternoon and gave her an update. She seemed to genuinely care about Kasha's well being and relieved to know she is well and loved. I'm going to send her some pictures and she's looking for her old vet records.
She was also able to solve the tail mystery. Kasha's tail is far too short for her big, fluffy body. In 1997 while living in Fort St. John, Kasha was shot with a bb gun. The end of her tail was damaged and had to be amputated. Hence the way too short tail! The shooter missed the rest of her and she's never had any other health problems.
I don't often get to know much about my critters' early life so it is nice to know more about sweetie Kasha.