I'm a little amazed both that a year has passed so quickly and that we both survived it, but it's true....Tehya has been here for a year today.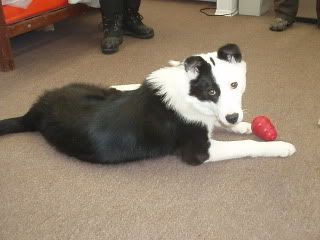 From this tiny cutie that there was no way I was bring home! We don't do puppies and she was only six months old. We rarely adopt females as they are much harder to integrate into the pack, but we broke all the rules and home came Tehya. That little face and the overwhelming sweetness of her personality was hard to resist!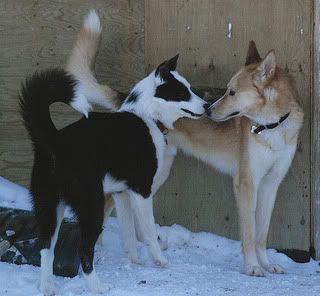 She loved Anvik from the moment they met.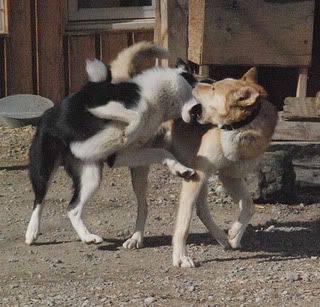 He's still her favorite chew toy!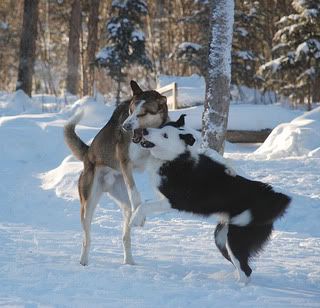 But she'll play with anyone. She likes to wrassle with Mac.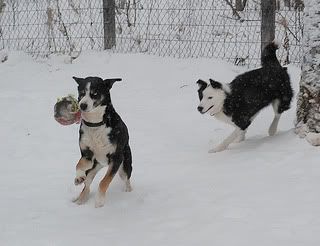 She'll chase Chum. She even taught Pacer to play, a nice change for Pacer since most of the other dogs prefer to pick on him!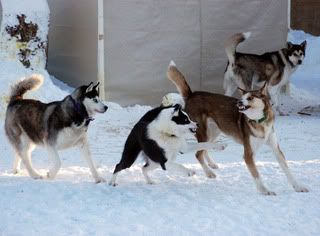 She'll jump right into a group of dogs and play. Husky WWF matches are one of her favorite activities!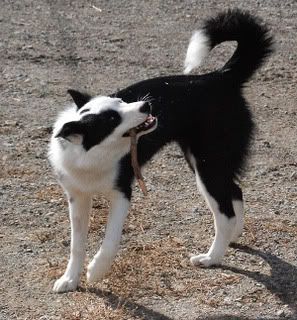 She can self-entertain too, when no one will play with her. She is the youngest dog here by several years and sometimes her puppy energy is exhausting!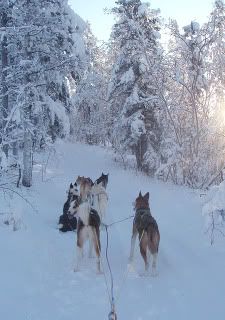 She's turned into a pretty good sled dog who only wants to stop if she has snowball paw trouble. Someday she's gonna be a lead dog. When she outgrows her puppy brain stage and can use her border collie side to focus more!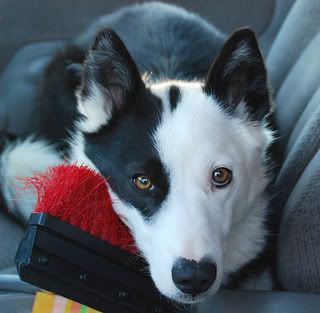 There hasn't been a dull moment since she joined the pack. Tehya is full of energy, always moving, always exploring, too smart for her own good sometimes! There have been a couple rushed trips to the vet after she explored things she shouldn't, like Heyoka's bowl and what Foxtails taste like!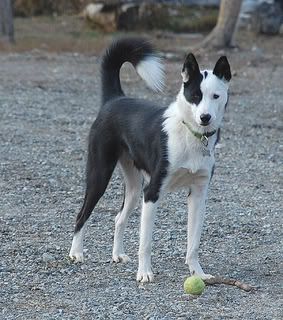 It's hard to believe I didn't want her at first. I can't imagine what I'd do without her now!
Happy Tehya day, my babydog!