Surely someone is missing these two little sweeties.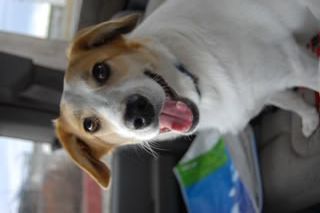 I picked them up on the highway this morning, near Wolf Creek. They hopped in my truck like we were long lost buddies. They are ridiculously sweet!
Normally, I would have just brought them home, but they are pretty little and some of the huskies aren't so good with little dogs! So they are at the city pound. I feel like a bag of crap for taking them there, but I would feel even worse if I saw their little broken bodies on the side of the road!
I'd rather not have to post their bail, so if these little sweeties are your dogs, or you know where they belong, please call Animal Control at 668-8317 and reclaim them!
Edited to add...the little punkins were very quickly reclaimed by their owner!