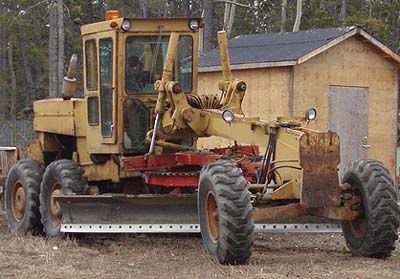 Initially this looked promising..the yard needs to be graded and we had ordered several loads of gravel. However, heavy equipment, mud and snow are not a great combination..no matter what my occasionally brain dead husband(and his equally brain dead friends) says to the contrary!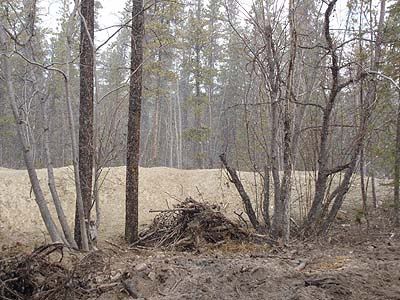 It doesn't show up really well in the picture, but that is snow! It came down for quite awhile yesterday afternoon. Didn't last long, but the ground was already nice and squishy!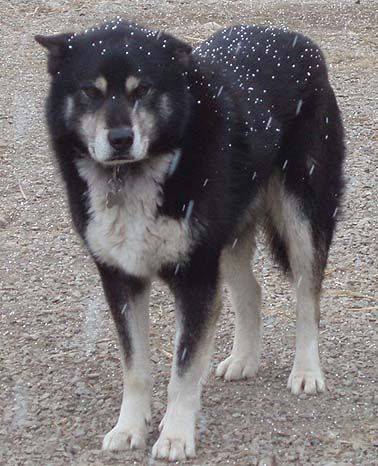 You can see how terribly impressed Delta is with this weather!
The grader work proceeded anyway, briefly!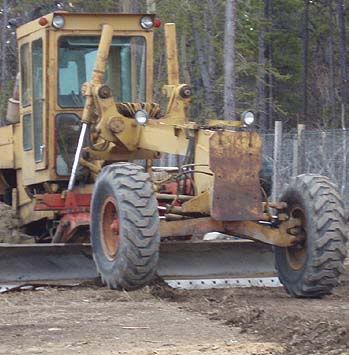 I don't know much about these things, but I'm pretty sure the wheels are supposed to stay on the ground!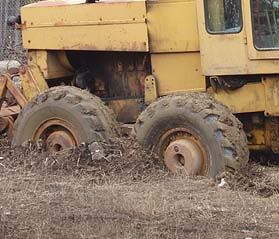 Hmmm, this doesn't look right either!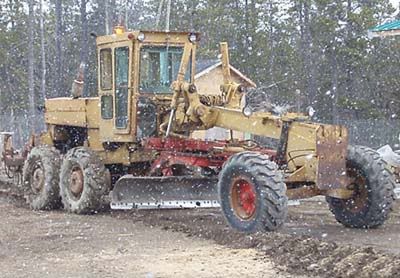 It took awhile, but we did get the grader unstuck and some of the yard graded without further mishap! The gravel even got delivered on time, much to the dogs' delight!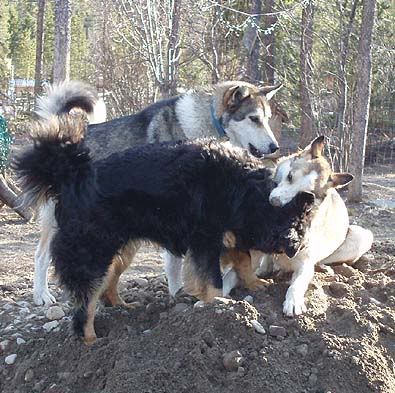 Piles of gravel make great wrestling rings!