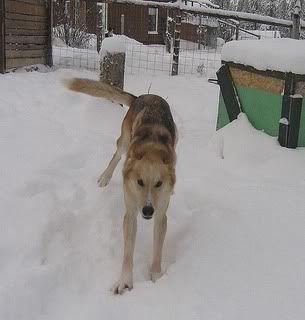 When you are long on legs...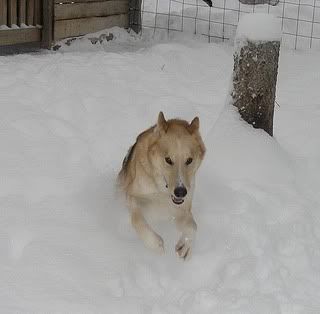 But a little short on brains and completely without brakes...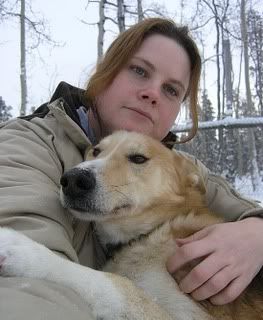 The best way to come to a complete stop is to crash into your favorite human!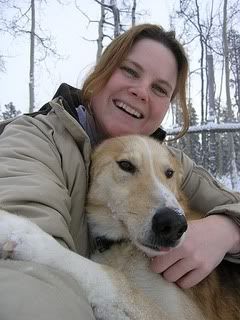 It's fun for everyone! This approach works better in the winter. It's harder to bruise the human when she is wearing a parka!