Ooops, I haven't updated in weeks! Has been a little busy around here! My Mom came for a visit.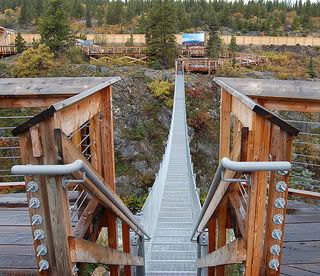 We went to the Yukon Suspension Bridge. The Tutshi is much more impressive up close than it is from the road!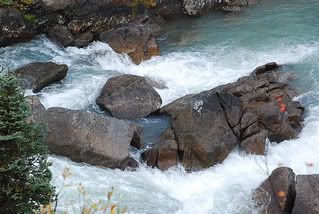 The rapids right below the bridge--why I have a sea kayak and not a whitewater!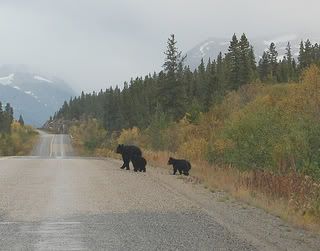 We saw some bears! 5 in one day including this little family.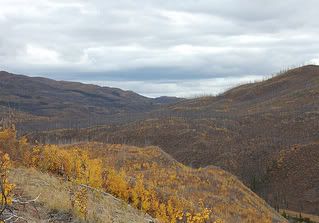 We went to the Fox Lake burn to see how the forest is regenerating.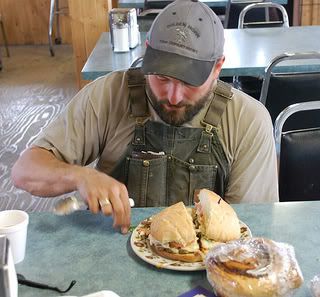 We had lunch at the Braeburn Lodge, where my hubby mysteriously showed up after spending the night in his broken down van on the side of the highway! After 20 hours with no food, ya gotta love a burger that's bigger than your head!
Now we are rushing around trying to get the yard ready for winter. Busy, busy, busy....