Tehya went for her very first run with the team tonight. Look at my little BabyDog go! She didn't have a clue what all the chaos was about when I got the ATV and harnesses out, but it took her a nanosecond to figure out the whole pulling thing! I need to do some work on the finer points, like staying on her side of the gangline and not snuggling up to Pacer, but the most important part is there--she pulled and she had fun doing it!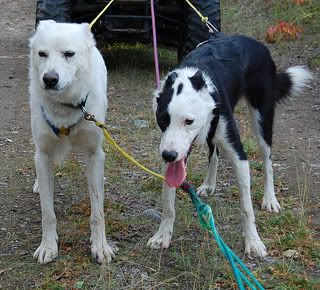 A tired puppy is a good puppy!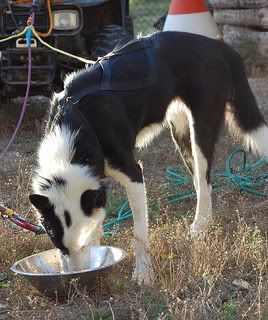 Thirsty little sled dog!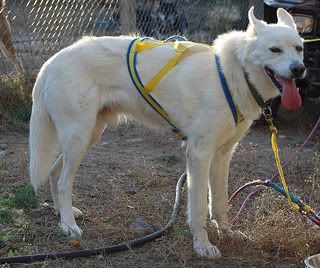 Pacer, my patient, calm, fabulous puppy training partner! Who would have ever thought that he would go from scared of his own shadow and untouchable to teaching a puppy how to be a sled dog!?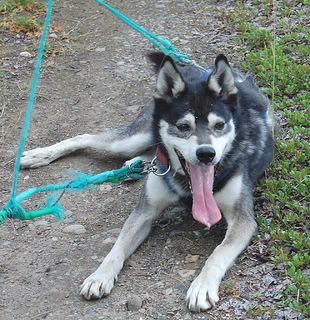 There was no getting out of the yard without Hobo. He may be 10 years old, but he is still the Psycho Puppy and he was one happy dog when he saw his harness!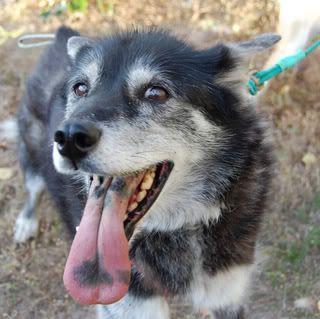 And my precious Paxil who has made it clear that she is in no way ready to retire yet! She was flawless tonight, a feat made more impressive by the fact that she's spent the last five months napping beside the woodstove, doing nothing more strenuous than chewing a rawhide!