The critters got a bit spoiled this holiday season. The dogs will never want plain ol' Milk Bones again after all the gourmet dog biscuits!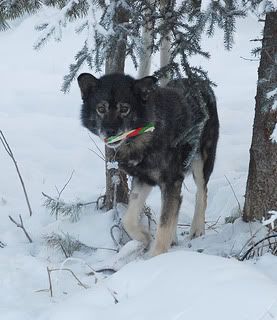 Reggae enjoyed his rawhide candy cane.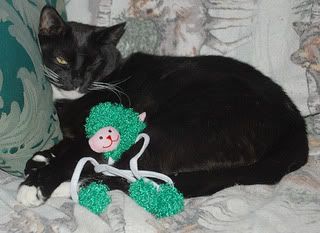 Boots is particularly fond of the dangly glitter toys that Grandma Carol sent!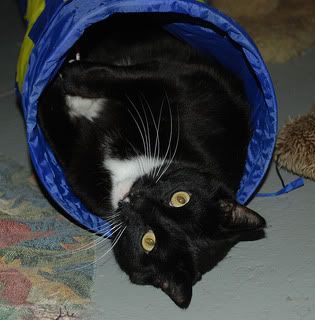 And the tunnel from Auntie Lise is a huge hit!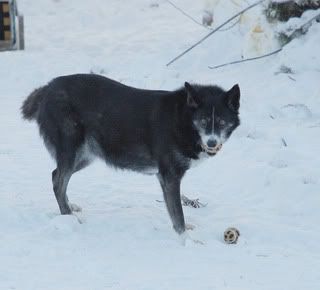 Pingo especially enjoyed the fancy tennis balls!
We hope you all had a happy holiday as well and wish you a happy, healthy 2009!