We spent the past weekend in Haines, Alaska, one of my favorite places. It's a beautiful drive there, it's a gorgeous little town and it doesn't scream "tourist trap" the way Skagway does!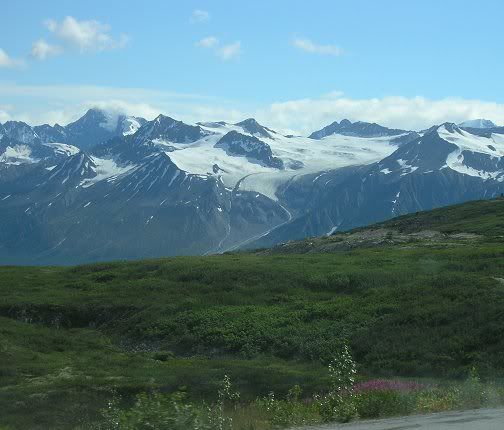 Taken from the Haines Highway on our way down. Not a bad pic considering I took it through the windshield!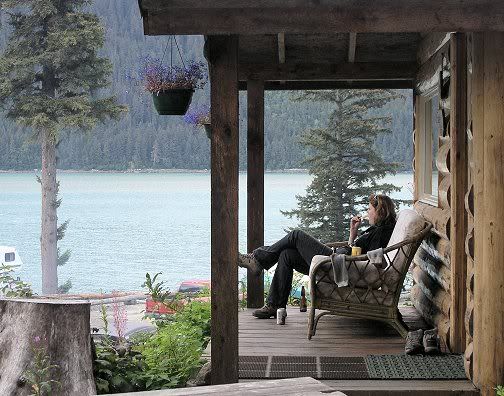 We rented this little cabin at Salmon Run campground. I don't sleep in a tent, especially in an area as full of bears as Haines is! We saw a little grizzly close to the campground, but it was too dark for pics.
We arrived right around supper time, so we decided to eat junk at the State Fair. After a greasy, totally not good for us dinner, I indulged my inner hippie and bought some great clothes while Stuart tested the local beers! Then came the big event....Steve Earle! The entire reason we were in Haines in the first place.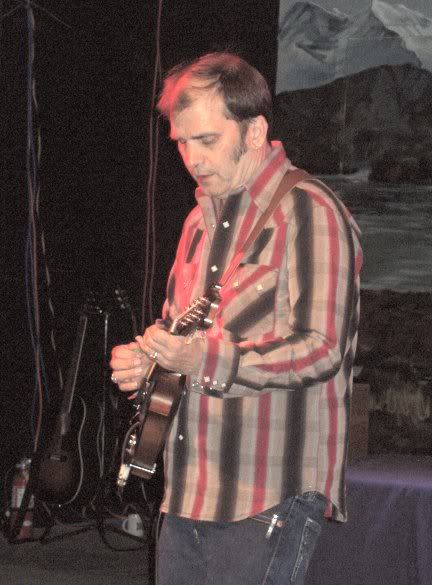 I've seen alot of Steve shows and this one was Steve at his best! He played for well over two hours, did a three song encore, interacted with the crowd lots. There had been some negative press about him in the local papers--too political, too anti-Bush for some. But the crowd that came out to see him clearly weren't those people. This crowd knew the words to "Christmastime in Washington"--I thought I was the only one! ;) It was even better than the show in Whitehorse. NO drunk idiots yelling at him to play Copperhead Road--it's damn near 20 years old people, lets move on!
Sunday morning, my co-worker took us fishing on her boat. The fish weren't biting, but we had a great time anyway and saw some amazing sights!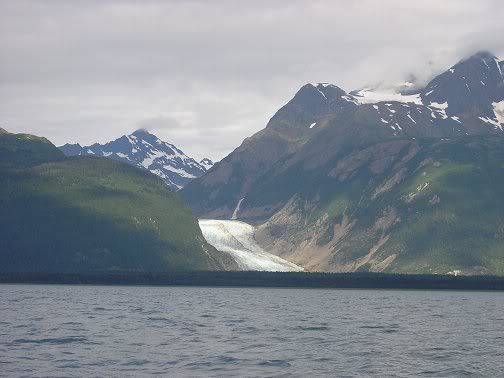 Like the Davidson Glacier.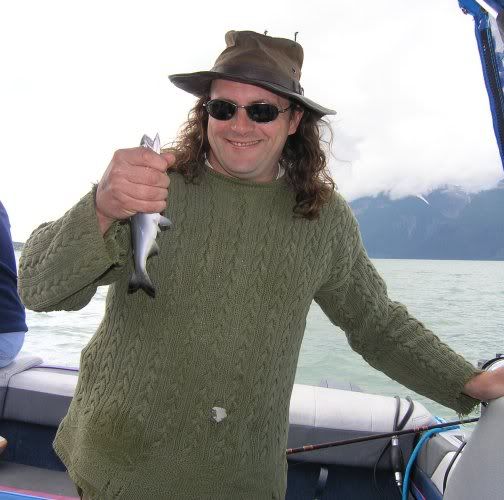 Stuart did catch one fish. It may be the tiniest pink salmon ever caught!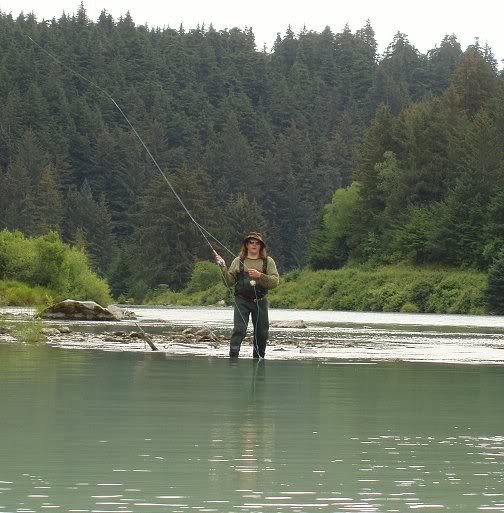 He had much better luck on Monday when he went fly fishing in the Chilkoot River. He loves to fly fish for salmon.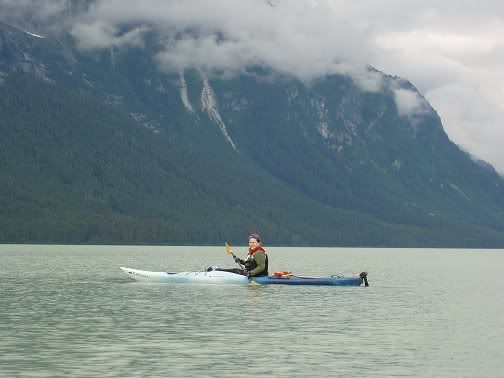 I kayaked on Chilkoot Lake while Stuart was fishing. The ocean swells were a bit much for me! The lake is huge and stunning! It was a lovely paddle!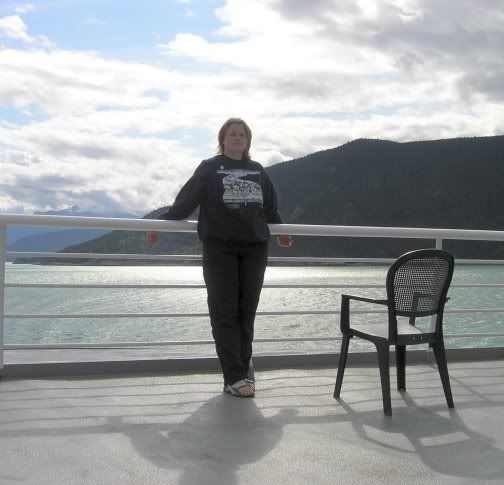 Then we took the ferry to Skagway. It's a much shorter drive that way and the ferry is a relaxing way to travel. Skagway was insanely busy--3 big cruise ships in town for a total of close to 15, 000 tourists in the tiny town! Crazy! We did not stay long!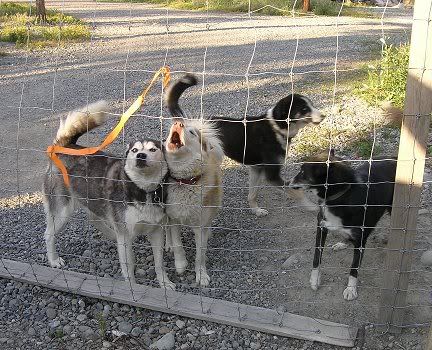 The dogs were thrilled to see us come home. Stuart's dad took care of them and they were fine with him, but acted like they had been left to fend for themselves! There was one unauthorized absence while we were gone. Ozzy escaped, but let himself back in a couple hours later. I finally got his brother safely confined and now Ozzy is being an escape artist! Never a dull moment with huskies!