I make memorial stones for each critter as they move on. Twicket's was ready to be moved outside today. One of the teardrop stones broke when it came out of the mold. I'll have to redo that one next time we are mixing concrete which shouldn't be long. There are more fence posts to set!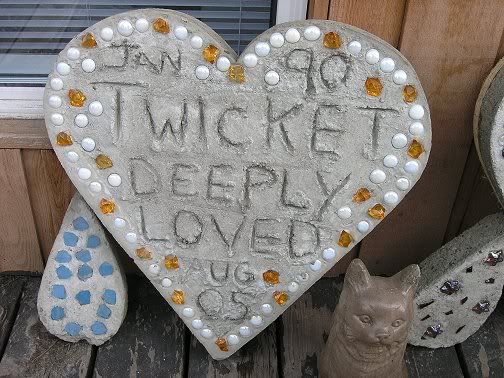 Twicket's fur was full of swirls of orange in no particular pattern. I called him a flame point, but he wasn't really pointed like a purebred siamese cat would be. I put the glass pieces in his stone in random order to symbolize the nature of his markings. The blue pieces in the teardrop match the color of his eyes.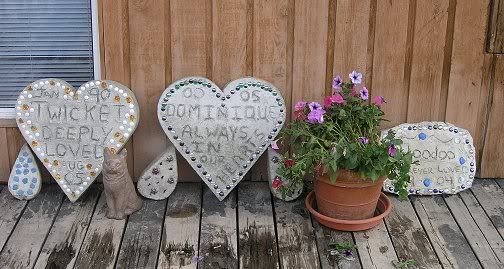 This is where all the stones sit for now. Next summer I'm going to make a little garden spot for them. Just have to find the right spot in the yard. I miss all three of you all the time.