All sorts of critters had fun in the snow yesterday, including me. I wanted to run a team, but decided to let the snowmobilers set the trail for me. They were everywhere yesterday! We are off this afternoon though for sure!
Raven and I went skijoring. She did pretty well. It took her awhile to trust me not to crash into her. That happened once last year and freaked us both out!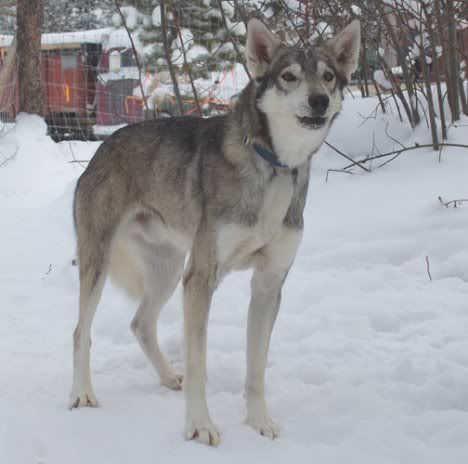 I spent a few hours sitting in the snow trying to catch Sundin. It's been a week and I still can't catch him, but he's getting closer and closer. He'll come around. I think watching the team leave without him today will help. Most sled dogs hate being left behind!
Even the cats got in some snow time! Boots and Felicia were pawing at the window to the cat run. I tried to explain snow and cold paws to them, but they didn't care!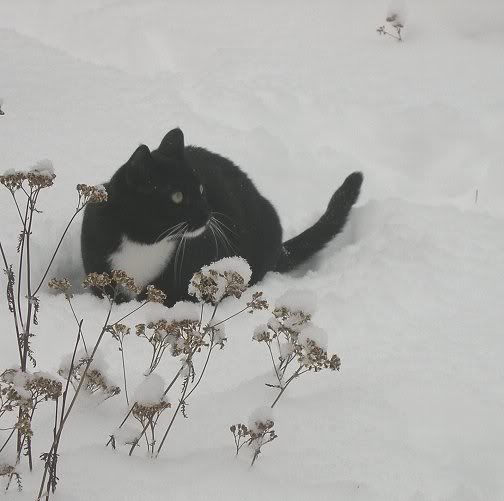 Boots thought hunting snowflakes was great fun. Boots is a very sweet, affectionate cat, but he's also a little killing machine. If it moves, Boots will hunt it!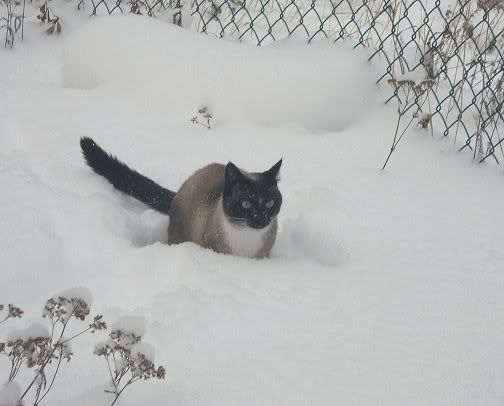 Felicia had a great time leaping around in the powery-snow! She is very small and the snow was too deep for her to walk in, she had to leap!
Pete ventured out, but just long enough for me to one great pic of him!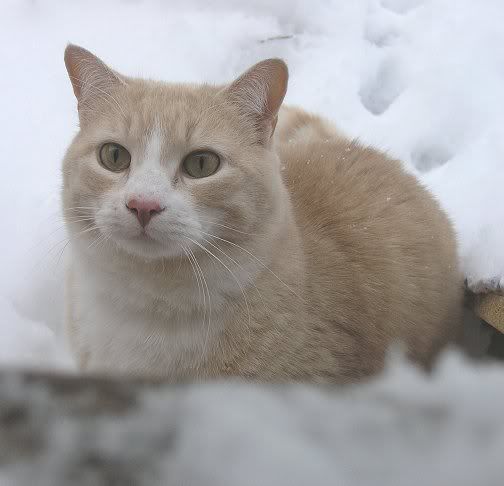 He came right back in and curled up by the woodstove! None of the other cats even considered going out! Boots and Felicia lasted 10 minutes and have not complained again about the closed window!