Sundin arrived just after 8 last night. He is not impressed! I probably should have put him on a tie-out. That is what he's used to, but instead I set him loose in Pacer's pen. Now I can't get close enough to catch him again!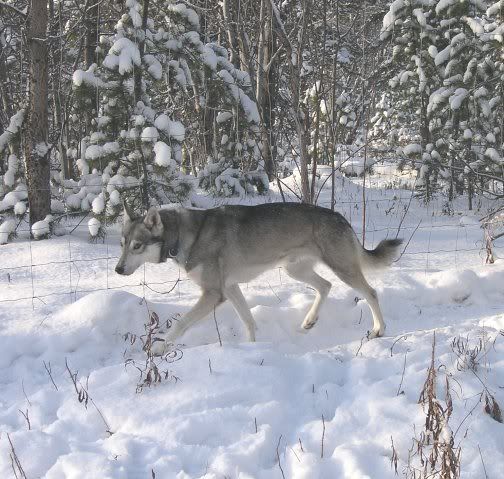 Nope, he hates me!!! Not even smelly dog treats got him to come near me. Well, hopefully, he's just freaked out and doesn't actually hate me! I'm sure he'll settle in over time. He does sound just like Pingo when he barks/howls! She apparently does not know she is spayed. She was being a little hussy through the fence--to her own son!! Sundin is not neutered, but he will be right quick--well, as quick as I can catch him that is. Gonna be hard to make that appointment if he won't come near me.
Sundin did meet the other dogs today. Mostly through the fence, but Pacer and Chum spent some time in the pen with him. It's actually Pacer's pen so they needed to meet. They got along quite well. Sundin didn't interact much with the other two, but there were no signs of aggression.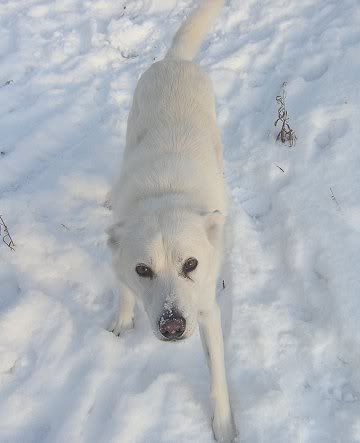 Pacer is ok with his new roomie! Maybe Pacer can show Sundin that I am not so scary! Pacer used to stay as far away from me as he could too!