I splurged on a new toy for myself this week...
A Nikon D-80
The things this camera can do are mind boggling! I'll be playing with it for a very long time!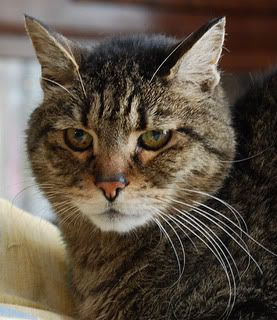 Despite the fact that I don't know what I'm doing, it takes a fine picture! That's Beau, my senior tabby boy, looking healthy again!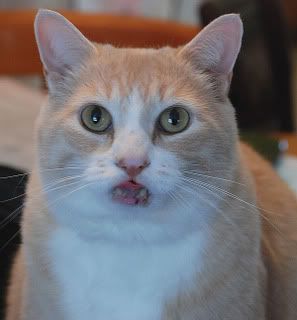 This is my new favorite of Pete! I love that little tongue sticking out!
I haven't had a chance to use it outside much yet...It's still pitch black by the time I get home from work. I had hoped to get out with it today, but no such luck!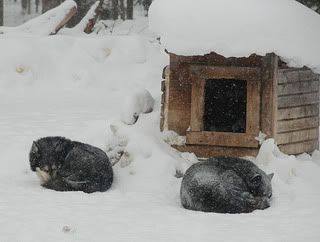 Don't really want to take it in a snowstorm yet! This was shot through my picture window! Delta and Antare see no point in using the straw filled doghouse! They are quite comfy apparently!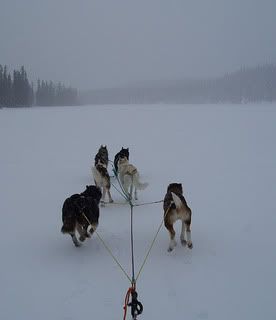 I'm keeping my little pocket-cam too. Not taking this one out on the dogsled! This was taken this morning on our abbreviated run! It didn't seem that bad at home, but once we got out on the trails, the wind was miserable! The dogs weren't having any fun after just a few miles. Paxil, my leader, started stopping much more than she actually needs to. I learned a long time that my lead dogs are smarter than me and arguing with them will only get us all in trouble! So we turned around as soon as we could and went home. Paxil is now cuddled up to the woodstove, Pacer is on the couch and the other silly huskies are outside sleeping in the snow, including the neighbor's dog, who won't go home!