Earle, the wonder-husky, is 6 years old today! Time flies--at least after puppyhood it does. I thought Earle's puppyhood would never end.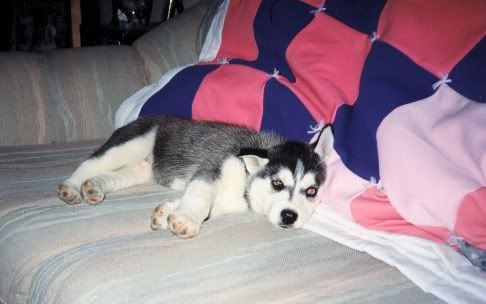 He was the last puppy we ever had, although more than 20 dogs have followed him. No more puppies ever!! He was a cutie though, wasn't he???!!!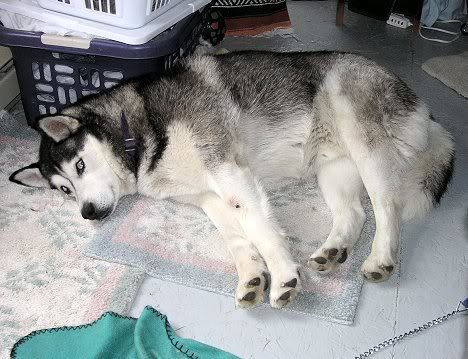 This is how Earle spent his day, passed out beside the bed. He was avoiding the rain outside and getting more than his share of biscuits and treats!
Happy Birthday Early-Whirly!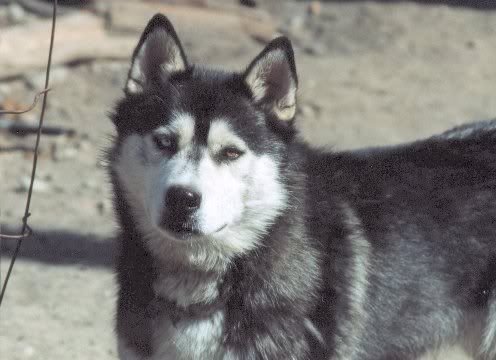 Happy Birthday to you too, Hoodoo. I hope where ever you are that someone is giving you extra treats and love today. I miss you, buddy, so does Earle. You were a great brother to him. We think of you often and love you as much today as when you were here with us.