Well, I tried to get a pic of Deuce looking pathetic, but all he would give me was silly!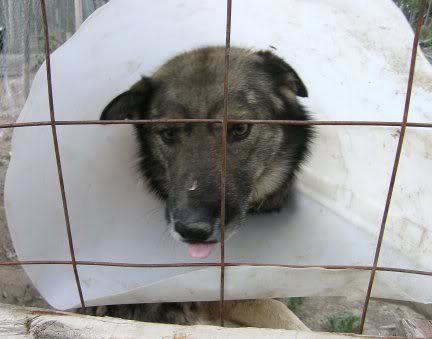 Here's the conehead sticking his tongue out at me.
He was having trouble sitting still yesterday, a trend that continued this morning. I'm pulling the drains out on Thursday!
Deuce was not the only silly mutt around here yesterday. I think there was something in the air or maybe their water:
8 year old Bandit who hasn't played with a toy in the four years he's lived here! Last night he decided the tennis ball on a rope was pretty cool!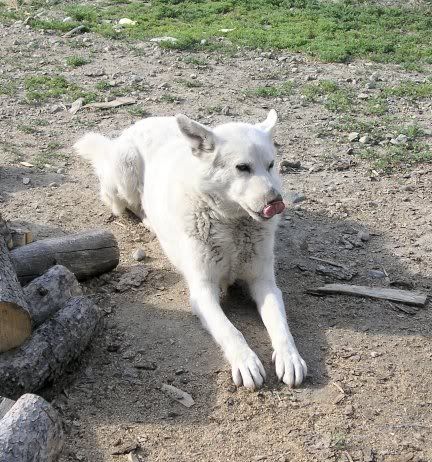 Pacer sticking his tongue out too!!!
Preacher, who is about 110 in dog years, rolling around in the dirt and having a fabulous time!
Such silly mutts!